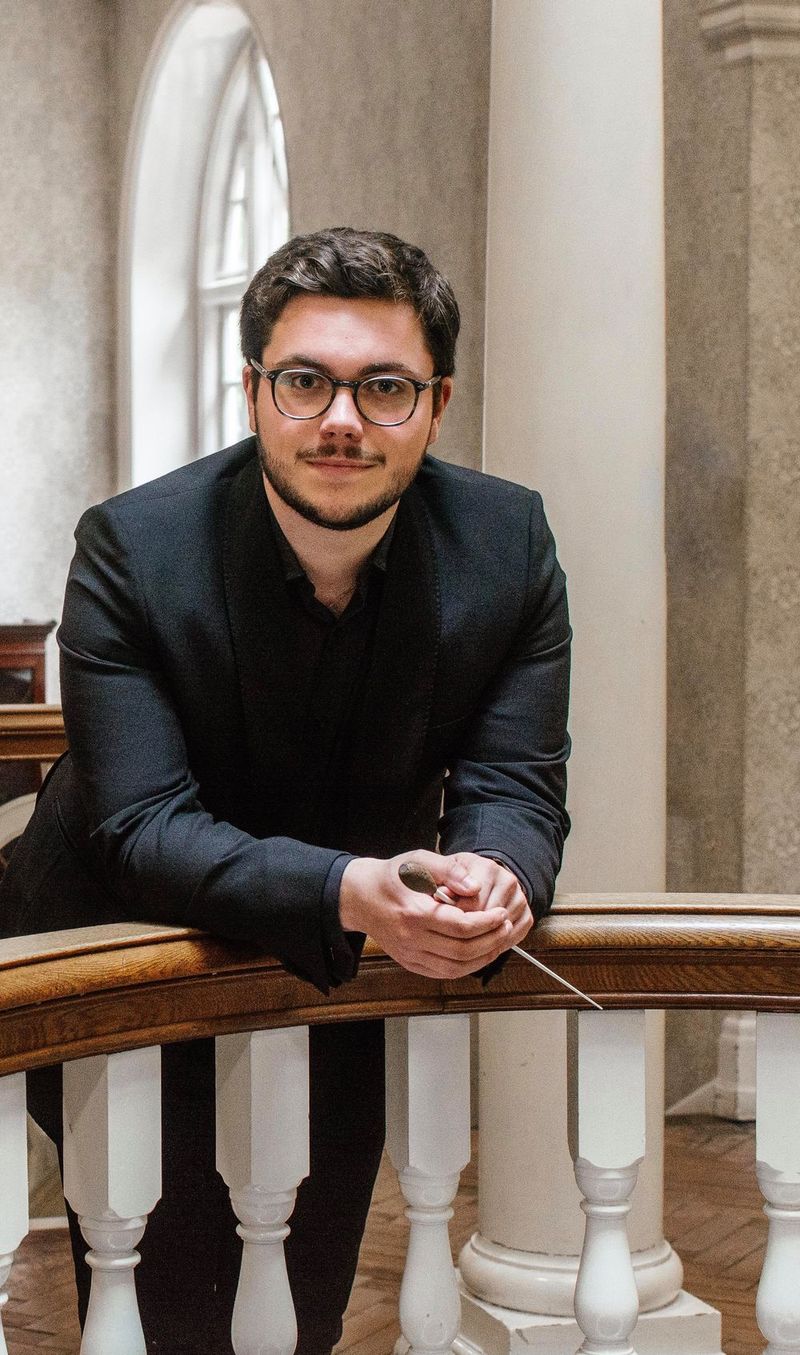 Carlos was born in Santiago de Compostela in 1999, and moved to the UK in 2002. Aged six, he started his studies on the violin, and began to learn the piano aged eight. He studied the violin under Roger Huckle and Kathryn Hardman, the piano under Christopher Northam, composition under Richard Barnard and conducting under Jonathan James. He received a comprehensive training in chamber music a member of the Bristol Pre-Conservatoire with a variety of ensembles, both on the violin and at the piano. During this time, Carlos was the second violinist of the Elvira String Quartet, as a member of which he enjoyed the mentorship of Bruno Schreker.
In 2017, Carlos went up to Queens' College, Cambridge to read music as a choral scholar, and took his BA with double first-class honours in 2020, and his MPhil with distinction in 2021. A student of Iain Fenlon, his research centres on sacred music and musical culture in Early Modern Italy and Spain, and Carlos is currently a doctoral student under Professor Fenlon and Professor María José de la Torre Molina at the University of Malaga. Carlos is active as an academic supervisor for the Faculty of Music at the University of Cambridge.
He is currently a tenor Lay Clerk at St John's College Choir, Cambridge, and a member of the a cappella group The Gentlemen of St John's. He has an active freelance portfolio, regularly singing on international projects and recordings with choir such as the Oxford Consort of Voices and Tenebrae.
During 2017–21, Carlos was the director of the Fisher House Schola Cantorum, specialising in the liturgical practice of plainchant and polyphony within the Roman Catholic liturgy. During his time as director, the Schola expanded to accommodate an organ scholar and four choral scholars, and became a concert choir as well as liturgical. During his second year of university, Carlos was the Cambridge University Musical Society Assistant Conductor, and greatly enjoyed assisting professional conductors on major symphonic repertoire. He also occupied the post of conductor of the Cambridge University Wind Orchestra during this time. More recently, Carlos has conducted various large-scale symphonic, choral and operatic projects, including Handel's Serse and John Blow's Venus and Adonis, and as directed the choir of Queens' College College, Cambridge, on their 2022 Summer tour.
Carlos maintains a busy freelance teaching practice in Cambridge, teaching the violin, singing, music theory, harmony and counterpoint, general musicianship, plainchant and composition. He is also active editor and engraver, specialising in polyphony and plainchant.